Whether you have a product or service, are a wholesaler or retailer,




trust WPF Creatives to empower your Cannabis Business Strategy.



CANNABIS BUSINESS


MARKETING
When creative minds form a collective, the opportunities are abundant…and so will be your profits. Building your Cannabis business in an emerging, highly regulated, multibillion-dollar industry means you better cut to the chase. With your website as the gateway for cherry-picking new customers and clients, positioning and marketing matter,  as does being on point. You know that.
Standing apart from your competition is a challenge; partnering with a digital marketing firm that understands the landscape and opportunities of this competitive market is vital to be taken seriously. WPF Creatives' collective team of industry professionals is that digital marketing firm. Now, you know that, too.
Consider this



Now you can focus on growing your business




while we focus on

 

weeding-

out  your competition.
SOLUTIONS – PROPRIETARY STRATEGIES FOR FUELING BUSINESS GROWTH & MAKING OPPORTUNITIES HAPPEN
WPF Creatives Presents and Promotes your Cannabis Business using Stunning, Creative, Cutting-edge Video Technology
.  
CANNABIS FARM OVERVIEW
Videography to Showcase Product Features & Benefits
by Daniel McFarren
Cannabis Farm Overview
by Daniel McFarren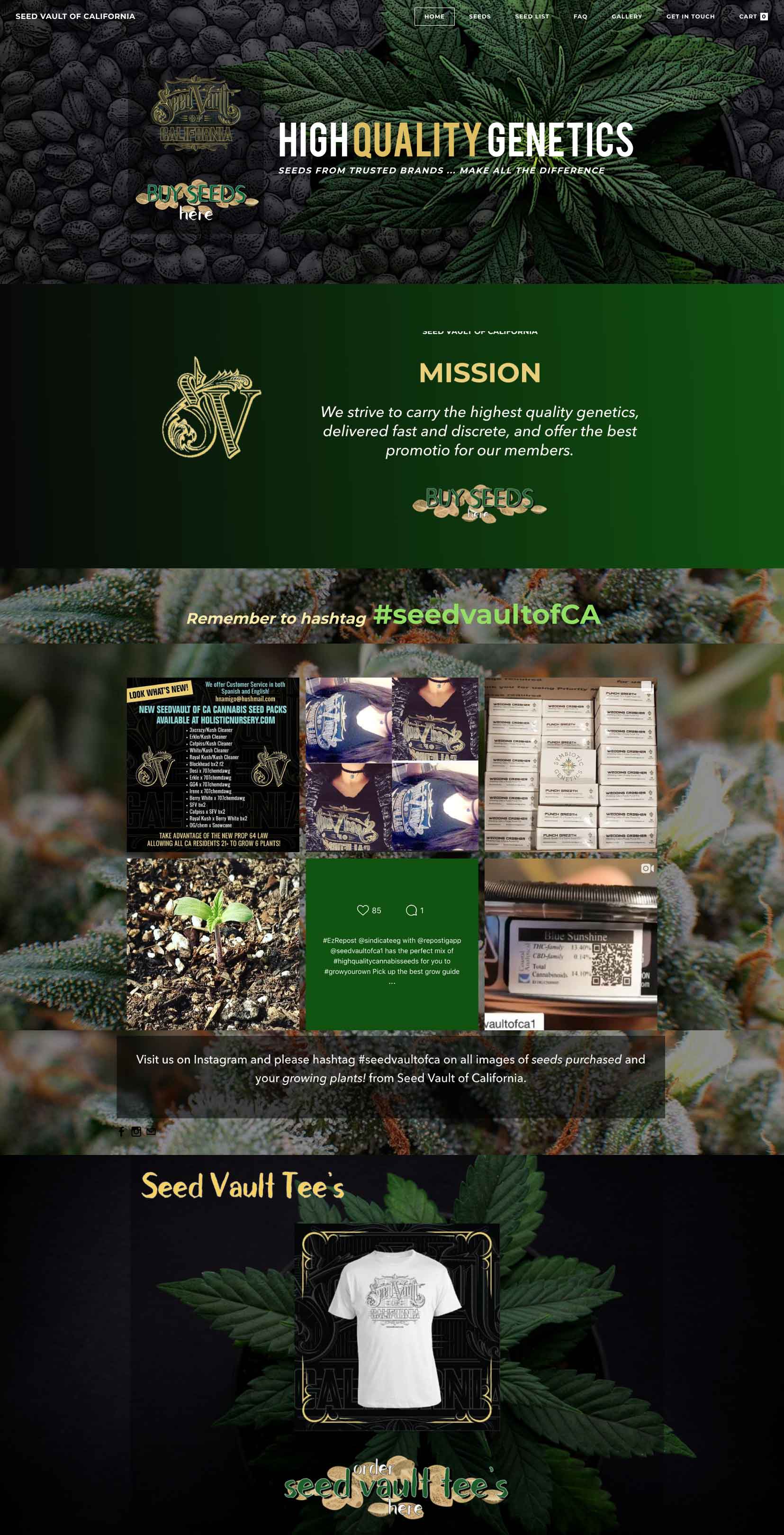 SEED VAULT OF CALIFORNIA
Website Design and Marketing

for Cannabis Seeds
holisticnursery.com
Hemp Organics 
Website Design &
Development
Logo, Branding, Social-Media,
Website Design, Marketing
Collateral & Promotional Videos

Website Design & Development 
Hemp Organics 
Cosmetics
Logo, Branding, Social-Media,
Website, Marketing Collateral
& Video
Promotional Video for a
Micro-Brewery
Videography to introduce new products
by Eric Alan Brown
Rickie Fowler Promotional Video
Videography to Promote your Brand
by Eric Alan Brown
Rickie Fowler Promotional Video
by Eric Alan Brown
IF THIS IS YOU…THEN YOU NEED US
LET'S WORK TOGETHER. YOU + US.
The Essential Conversation is our


FREE

Consultation
The essential conversation is a unique service WPF Creatives offers to our prospective clients free of charge. We believe, it is the essential first step to learn together if our service offerings match your company's needs.
Our goal is to assess any potential for a mutually beneficial and sustainable business relationship.
This essential conversation is designed specifically to learn everything about your business, your vision, your goals, your strengths and weaknesses to honestly assess whether we can become a valuable extension of your core team.
Contact us today about your essential conversation with our team. It costs you nothing but a little time and there are no obligations.
"Team up with WPF and Grow your business faster. We're In it together!"
GET STARTED HERE  or Call 925.395.1000 for more information